January 09, 2004
Wheels & Gadgets: 2004 Consumer Electronics Show Hits Las Vegas & 2004 North American Auto Show Wraps in Detroit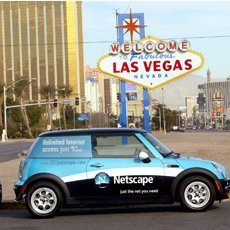 Another week of gadget porn is underway as the 2004 Consumer Electronics Show in Las Vegas gets going, even as the 2004 North American Auto Show in Detroit rolls on. Both exhibitions highlight the renewal of hypercompetitive strategy reminiscent of the pre-bubble 90's, where product design is once again the key differentiator among a crowded field of competitors.
While the coolest of technologies bubble over in Vegas, it seems the cutthroat market for television sets has been renewed, fueled by the hottest Christmas season in recent memory squarely focused on a new class of thin, low-cost plasma and LCD TVs from fresh competitors like Gateway, HP, Dell and other computer firms. Even chip giants like Texas Instruments and Intel are pushing DLP and LCOS technologies as next-generation solutions for the converged and connected home.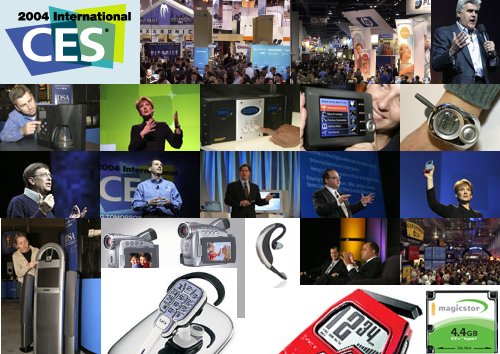 Bill Gates' opening keynote, punctuated by his first pairing with surprise guest Jay Leno since the Windows 95 launch "back in the day", introduced the first new breed of SPOT watches in what one observer commented:
Watches say something about us. Rolex says power, Hamilton says suave, Seiko says thrifty. SPOT says stupid.
Panasonic launched a new line of plasma TVs with HDTV included (finally), while Sharp announced plans to add Wi-Fi to its line of LCD TVs and Thomson rolled out an amazingly cool looking 70" DLP that's less than 7" thin.

Toshiba introduced the world's smallest hard drive, delivering multi-gigabyte capacities for mobile devices. Acer America sped past the competition with its stunning Ferrari 3000 Notebook entry. Netscape launched a new low-cost Internet service and Canon introduced everything from new multifunction printers to camcorders.
WHEW! For more, read these recaps from PC Magazine or from USAToday.com
Meanwhile, in Detroit, competition is heating up over an ever-more-demanding car market that needs to keep growing even as the taste for used cars is the worst in recent memory. Low-interest financing keeps driving ever-bigger SUVs alongside cutting-edge hybrid gas-electric vehicles from Honda and Toyota to hit a more mature North American market.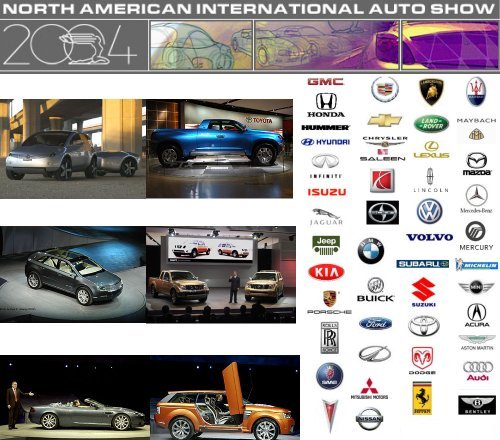 The model year 2005 promises to be the year of the muscle car, with horsepower taking over the spotlight at 2004's NAIAS. Ford appears to be back with a vengeance with new cars from Aston Martin, Volvo, Jaguar and Land Rover as well as the new "Project Daisy" initiative to create a new high-performance sports coupe to rival the Mustang – there's a good video on all of the details. And, the Ford F-150 took top honors as 2004's North American Truck of the Year. Meanwhile, Infiniti added to its All-Wheel Drive lineup with a new Full-Size QX56 Luxury SUV and G35 Sedan AWD, and Toyota launched a hybrid SUV.
Here are a few more links I found interesting:
I really wish I had business in the Motor City this month (instead I'm visiting lovely Philly, the week after the Eagles beat my beloved Packers).
CES in Vegas is always too short in my opinion and NAIAS can seem too long, but it was definitely a treat a couple of years ago when I was in Detroit for a conference and got to see both production and concept models adorning the exhibitions – truly, a beautiful thing.
- Arik
Posted by Arik Johnson at January 9, 2004 12:45 PM | TrackBack