Global Intelligence Partners
---
Below you can find listed some of the latest additions to our Worldwide Intelligence Partner network. Aurora carefully selects its partners from the very best available around the world. Our partners not only help us to offer new and enhanced products and services to our clients, but they also assist in selling our solutions to their clientele locally. Aurora offers our partners generous discounts from our regular fees in helping to offer our services to their customers (usually, on the order of as much as 20 percent), as well as providing commissioned "finder's-fees" to partners who refer clients to us directly.
We also offer partner solutions to our clients when we see a need for them -- whether that's research in a particular country or region around the world, specialized software or database access, training or other professional services -- Aurora's partners help the firm to leverage its relationships around the world to offer our clients the same comprehensive, unparalleled intelligence capabilities they've come to expect.
If you or your firm would be interested in partnering with Aurora's Recon CI Solutions bureau, please fill out the form at the bottom of this page.
---

Promere Software develops an enterprise software suite that allows marketers and CI professionals to understand the factors that drive competitive advantage, and automatically communicate this knowledge to sales people in active sales situations.
Promere Software's Competitive Intelligence Management (CIM) solution enables organizations to model and analyze their competitive landscape, learn from historical sales experience, and capitalize on evolving market dynamics. Promere provides a competitive intelligence war chest linking sales and product marketing in a continuous feedback loop, providing valuable intelligence, win/loss analysis, and sales execution tools used to close deals and improve business performance.
The result: Dynamic market learning, improved win rate, better products, increased competitive intelligence.
---

InnaVision, LLC is a strategic marketing consulting firm that teams with clients to build profitable share growth through innovation and vision in the development and implementation of market-driven strategies.
InnaVision is focused on helping its clients use Innovation and Vision to achieve winning marketing strategies and action plans. InnaVision's strategic-focused consultants have line expertise in Portfolio Analysis, Brand Strategy, Market Opportunity Identification, New Product Development Leadership and Knowledge Management.
InnaVision, LLC blends its expertise with a high level of people sensitivity to help organizations achieve aggressive growth goals in sales and profitability. We encourage you to consider InnaVision, LLC for analysis of your complex set of variables to determine the best product portfolio mix, to identify the best positioning choice for your brand, and to define the market potential for your products in domestic as well as foreign markets.
---

InfoAmericas - While business decisions are seldom based on complete information, the degree of information uncertainty is exceptionally high in Latin America.
InfoAmericas reduces information risk and in doing so provides greater certainty and confidence to its clients strategic decisions in the region. InfoAmericas' offices in Miami, Mexico City, and Sao Paulo combined with a network of affiliates in another 14 markets provide vital on-the-ground intelligence capabilities. Established in Mexico City in 1993, InfoAmericas staff have built an internal library of over 6,000 personal contacts in Latin America and over 8,000 market intelligence documents. By documenting its regional and corporate knowledge base, InfoAmericas can respond quickly and effectively to the local intelligence needs of its clients.
---
ECNext, Inc. offers integrated e-Content solutions to help Corporate Information Centers experience the enormous advantages commercial content management can bring.
Through its online Knowledge Centers, ECNext provides electronic access to country, company, and market intelligence, as well as access and subscriptions to a wide variety of industry-focused newsletters and documents from the world's most respected commercial information publishers.
By combining qualified commercial intelligence with advanced e-Commerce technology, ECNext creates revenue and value opportunities that join content users, publishers and suppliers. The result is a dynamic and flexible e-Content architecture that provides substantial benefits to all that participate.
---

Delphion, Inc. provides a powerful and easy-to-use Web site for searching, exploring, analyzing and tracking patents and related information.
The Delphion Research website enables you to:
Leverage unique and exclusive productivity tools to quickly and easily analyze and track market developments and competitive activities
Identify potential opportunities for partnerships, alliances, mergers and acquisitions
Perform due diligence on technology and protected positions
Access and utilize all the world's top patent collections, including those of the U.S., Europe, Japan and World Intellectual Property Organization
Explore non-patent technology disclosure resources
---

Wanfang Data provides Aurora with research and analysis capabilities in China for customized and packaged competitive and market intelligence.
As a high tech shareholding firm supported by Ministry of Science and Technology of PRC, Beijing-based Wanfang Data Co., Ltd. is a professional information service company oriented towards information resources construction, information process software development and industry/market consulting businesses. As part of Wanfang Data's three key businesses, Wanfang Consult provides professional services with industry market research, competitive intelligence services, product market surveys, industry value evaluations, and enterprise competitive power valuation.
Telecommunication & IT and Healthcare & Biotechnology Industries are the most important research fields of Wanfang Consult. On the basis of rich information resources from Wanfang Data Wanfang Data, Wanfang Consult publishes dozens of industry market reports and more than 10 different product market survey reports every year.
---

Mindshifts Group provides Aurora with research and analysis capabilities in Australia for customized and packaged competitive and market intelligence.
The Mindshifts Group is a leading Australian consulting firm dedicated to the field of Competitive Intelligence. Founded in 1991 by Babette Bensoussan, The MindShifts Group works with a wide range of companies both in Australia and internationally, to develop their competitive intelligence skills and competencies. As well as being experts in the field of intelligence analysis and strategy development, The MindShifts Group is at the forefront of CI training and development in Australia, and speaks at CI conferences around the world. MindShifts focuses on gathering and analysing internal and external knowledge about the environment in which an organisation competes. We evaluate information about your industry and corporation that in turn provides the intelligence that allows you to compete more effectively.
---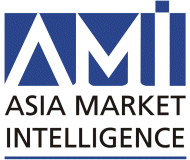 AMI Business Consulting: Asia Pacific Business Intelligence & Strategy Solutions.
AMI Business Consulting is a regional division of the Asia Market Intelligence group, dedicated to providing business intelligence and strategy solutions, ranging from competitive intelligence to market entry strategy. This unique resource offers cost-effective and reliable results in the Asia Pacific region. AMI Business Consulting provides a flexible and robust service through its unique infrastructure: a team of 35 specialists based mainly in Hong Kong and Singapore, working with 200 highly qualified research analysts in 16 countries. Services include Competitive intelligence, Market profiles, Market feasibility studies, Market entry consulting, Partner evaluation, Customer intelligence and Value chain analysis.
---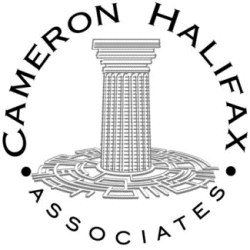 Cameron Halifax Associates, Ltd. an Executive and Technical Recruiting firm, provides professional services to employers searching for talent.
Cameron Halifax specializes in niche markets, arrayed around Linguistics and Information Sciences, including Competitive Intelligence. Services are available on a retained or contingency basis. In addition, the firm provides employment consulting services in a variety of areas. In the world of headhunters, they have unique experience in their specialties. Cameron Halifax clients are located throughout the U.S., and around the world. Cameron Halifax can tap into a global network of specialists to provide our clients with the best candidates available, adding value to their specialized searches for talent. They speak the language of the specialists, and understand clients' needs. Specialities include Information Science, Competitive Intelligence, Ontology, Computational Linguistics, Artificial Intelligence, Knowledge Engineering, Knowledge Management, Information Architecture and Related Fields.
---

Find the Expert Advice on the Markets and Businesses That Matter to You with Foreview.com
Foreview has created a global network of more than one thousand leading experts from 25 countries to help businesses with their future looking plans. These experts hail from leading universities and business organizations and can provide insight on future trends that will influence crucial business decisions. 40% of all experts are affiliated with an organization that focuses on a particular industry or region. 60% of all experts are currently affiliated and teaching at the most prestigious universities in the United States and throughout the world. Unlike many other expert networks, experts chosen by Foreview must meet strict requirements. Foreview's experts - more than 1,000 to date - are chosen by invitation only and are affiliated with top universities, business schools, consulting firms, law firms, think tanks and business, political and economic organizations from more than 30 countries. Most expert networks are largely broad based and cover topics ranging from gardening to nuclear physics. Foreview.com focuses specifically on the world of business, divided through regions, industries and specific business issues. Visit them on the Web today at www.foreview.com.
---

Browse Free the Best Market Research Available Today in the Biggest Database on the Web With MarketResearch.com
MarketResearch.com, the leading business-to-business marketplace for expert industry intelligence provides one-stop information solutions, with a geographically and topically comprehensive database of over 40,000 titles and resources, from over 350 world-class research providers. The site offers users the most expansive platform of intelligence in the most cost-effective and convenient manner possible. Specifically designed with the user in mind, MarketResearch.com's information solution provides access to discreet segments of larger, more expensive research reports. Users only pay for the content they need, yielding high-value research from a multitude of sources for a real competitive advantage. Visit the Web site today at www.marketresearch.com.
---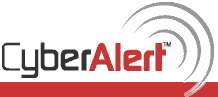 Mine the Web for Competitive Intelligence With CyberAlert 3.0
CyberAlert 3.0 delivers daily Internet monitoring and clipping service that can mine the web for competitive intelligence from more than 3,500 Web publications including news syndication services, news integrators, newspapers, TV networks, magazines and journals. CyberAlert also monitors 63,000 Usenet news groups daily, and 5 million commercial, academic and government Web sites worldwide. Clients specify key search terms for competitive and market intelligence needs, and CyberAlert 3.0 automatically delivers found "citations" in a daily e-mail alert. CyberAlert 3.0 combines complex Boolean search strings and the most advanced searching methods with triple filtering for greater relevance and superior customer service. It also includes a password-protected Web site with a searchable database of all found "clips" and a cached text archive of articles. CyberAlert 3.0 enables multiple user and team monitoring, document sharing, document annotation, and personal storage capabilities in addition to the searchable archive of full text citations. Start mining the Web today by calling 203-375-7200 or visit their website at www.cyberalert.com. Tell them Aurora WDC sent you for a special promotional offer. There's also a great whitepaper available on how their service relates to CI.
---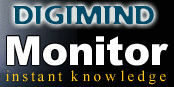 Digimind Monitor is an integral part of any competitive intelligence system in keeping a virtual eye on hundreds of Web pages, sites of competitors, customers, or current events.
Digimind is the French leader on the market for applications dedicated to the competitive intelligence organization. These solutions allow the companies to include/understand and anticipate the evolution of their markets. The company creates and sells software for competitive intelligence such as v-Strat and Strategic Finder. It advises its customers in the installation and the follow-up of their projects and, at the present time, groups such as TOTALFINAELF, France Telecom, MERCK-LIPHA or AXA profit from the expertise and products of Digimind. Digimind Monitor alerts its user as soon as a competitor brings out a new product, signs a partnership, gains a significant contract, etc. The user can easily reach the service from his favorite web browser with the proper identification and password and will receive an email informing him whenever his marked areas of interest change. Digimind Monitor was conceived to increase the periodic review capacities within the competitive intelligence and knowledge management practices and to finally give companies access to knowing about the events occurring in their competitive environment.
Thanks for your interest in partnering with Aurora WDC to help us to offer the best, most cutting-edge intelligence products and services to our clients around the world. Please fill out the form below and we will contact you within one business day to discuss the possibilities for a partner relationship.
---

Please Let Us Know How to Contact You to Discuss Our Possible Partnership:
[please include your name, phone number, organization and email address]